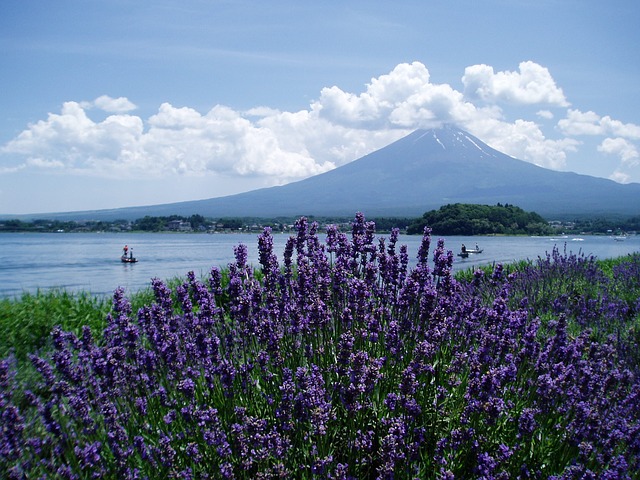 Fujikawaguchiko Herb Festival is festival of lavender, as well as other flowering herbs on the background of Fuji, is held annually in June-July on the territory of two landscape parks – Yagizaki and Oishi.
The Japanese are great connoisseurs of modern content and retro-forms. They also appreciate the natural beauty. Agree, to visit the slopes of Fuji during the flowering of lavender – is to get a double aesthetic pleasure.
In addition, you can buy local souvenirs from lavender, such as soap or cosmetics. In Japan, every self-respecting locality has its own talisman. The town of Fujikavaguchiko is tiny, but self-respecting, so there is a plush symbol here. His name is Fujipion. The head of this rabbit resembles the top of the main Japanese mountain, such a sense of humor among the locals.