Festiwal Filmowy w Cannes, 14-25 maja 2019 r.
Czarter samolotu (wynajem odrzutowca) jest najlepszym sposobem na dojazd na towydarzenie. Poniżej przedstawiamy empty legs(loty promowe) dostępnew chwili publikacji.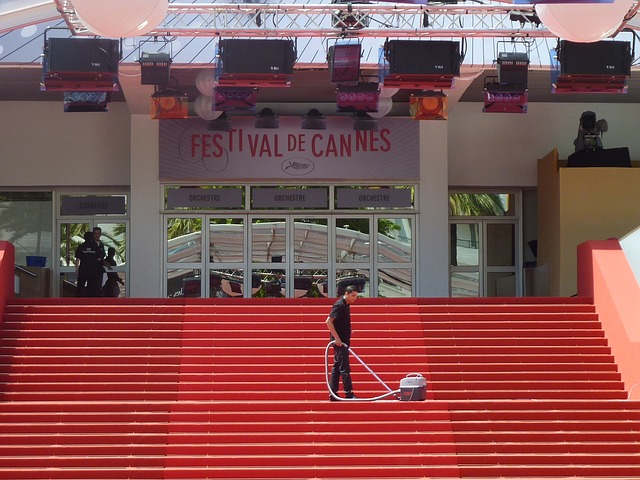 Międzynarodowy Festiwal Filmowy w Cannes to coroczny festiwal filmowy, który odbywa się w Cannes pod koniec maja w Palais des Festivals i Kongresie na Croisette. Akredytowany przez Międzynarodową Federację Stowarzyszeń Producentów Filmowych wśród 15 konkurencyjnych festiwali filmów fabularnych.
Oficjalna selekcja w 2019 roku:
Jim JARMUSCH
THE DEAD DON'T DIE
1h43
***
Pedro ALMODÓVAR
DOLOR Y GLORIA(PAIN AND GLORY)
1h52
Marco BELLOCCHIO
IL TRADITORE(THE TRAITOR)
2h25
BONG Joon Ho
GISAENGCHUNG(PARASITE)
2h12
Jean-Pierre DARDENNELuc DARDENNE
YOUNG AHMED
1h24
Arnaud DESPLECHIN
OH MERCY!
1h59
DIAO Yinan
NAN FANG CHE ZHAN DE JU HUI(THE WILD GOOSE LAKE)
1h53
Mati DIOP
ATLANTICS
1h44
Xavier DOLAN
MATTHIAS AND MAXIME
1h59
Jessica HAUSNER
LITTLE JOE
1h45
Abdellatif KECHICHE
MEKTOUB, MY LOVE : INTERMEZZO
4h
Ken LOACH
SORRY WE MISSED YOU
1h40
Ladj LY
LES MISÉRABLES
1st film – 1h43
Terrence MALICK
A HIDDEN LIFE
2h53
Kleber MENDONÇA FILHOJuliano DORNELLES
BACURAU
2h12
Corneliu PORUMBOIU
LA GOMERA(THE WHISTLERS)
1h37
Ira SACHS
FRANKIE
1h38
Céline SCIAMMA
PORTRAIT OF A LADY ON FIRE
2h
Elia SULEIMAN
IT MUST BE HEAVEN
1h37
Quentin TARANTINO
ONCE UPON A TIME… IN HOLLYWOOD
2h41
Justine TRIET
SIBYL
1h40
***
Last Screening (Out of Competition)Eric TOLEDANOOlivier NAKACHE
HORS NORMES(THE SPECIALS)
1h54
Zarezerwuj samolot teraz!